Higher Value • Smarter Solutions
News
Spring is a busy season for farmers. It's time to prep the soil for planting and get seeds into the ground. Weasler products help make tasks on farms of all sizes easier and … More»
Are you planning to attend SIMA 2019 this month at Paris Nord Villepinte in France? This leading international agri-business show runs from February 24-28 and brings together more than 1,800 companies from … More»
The American Society of Agricultural and Biological Engineers (ASABE) has named Weasler Engineering's High-Torque Automatic Clutch the winner of a 2019 AE50 award. AE50 awards honor the year's most innovative designs in … More»
Weasler's PTO Drive Shafts on Display at Brazil's 2018 Agrishow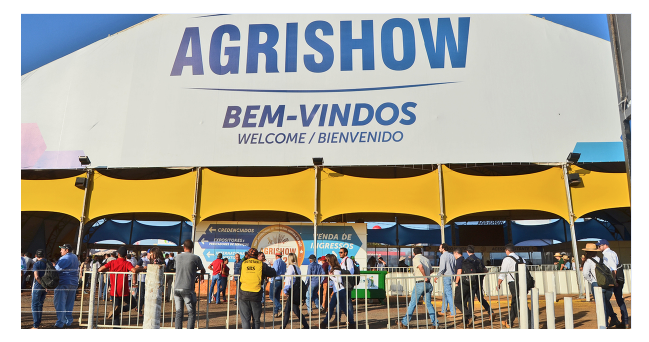 Weasler Engineering joined other businesses from the Engineered Solutions segment of Actuant at Agrishow 2018, which was held earlier this month at Ribeirão Preto, Sao Paulo, Brazil. Now in its 25th year, Agrishow is the most important agricultural technology fair in Latin America. The event is the most anticipated of the year for the launch of the latest technological innovations for agribusiness in Latin America. Each year, Agrishow welcomes close to 160,000 visitors and showcases over 800 brands.
Engineering Solutions Showcase

Weasler joined three other Actuant businesses — Turotest, Elliott Manufacturing and Power-Packer — to share innovative engineered solutions for South America's extensive agricultural market. Combined, the four Actuant business groups showcased a wide array of products that help improve the safety, efficiency and reliability of agricultural products used around the world.
At the 2018 Agrishow, Weasler's display featured drive shafts, clutches, universal joints and other mechanical power transmission products used in the world's agricultural equipment. Our extensive product offering includes the most comprehensive range of PTO drive shaft products in the marketplace with telescoping members to meet all applications, including:
North American-style (spline, rectangular and square shafting

Metric Profile German-style (lemon and star profile tubing)

Metric Profile Italian-style (triangular profile tubing)
High speed drive shafts (up to 3,600 rpm), a variety of torque limiters, high-end custom and specialty gearboxes and torsional dampers help round out the product line.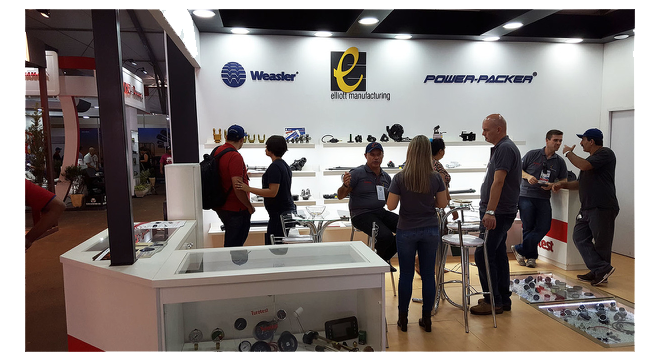 A Quick Look at the Brazilian Ag Market
Brazil's large geographical terrain and temperate climate allow for tropic crops in the north, as well as crops that require cooler conditions in the middle and southern parts of the country. Today, Brazil is a major producer of grains. The country has the world's second-largest harvest of soybeans each year and is a major producer and exporter of cotton, corn, rice, and wheat. Brazil's many ports, from the north to the south, allow for its vast raw materials exports to travel around the world.
Experts predict that Brazil's corn production could soon match the U.S. in much the same way the country's soybean and beef industries have mirrored the States. Brazil's corn exports are now roughly 1.5 billion bushels compared to 2 billion bushels projected for the U.S. on the 2017-18 crop.
Brazilian agricultural exports have grown from $20.6 billion in 2000 to $96 billion in 2017. That compares with $140.5 billion for the U.S. last year. Soybeans account for about one-third of Brazil's ag exports, followed by meat at 16% with sugar and ethanol at 12%, and coffee at 5.5%.
---
What Can We Design for You?
Let Weasler engineers help you match a system for your specific agricultural application. Email oemsales@weasler.com now.
---