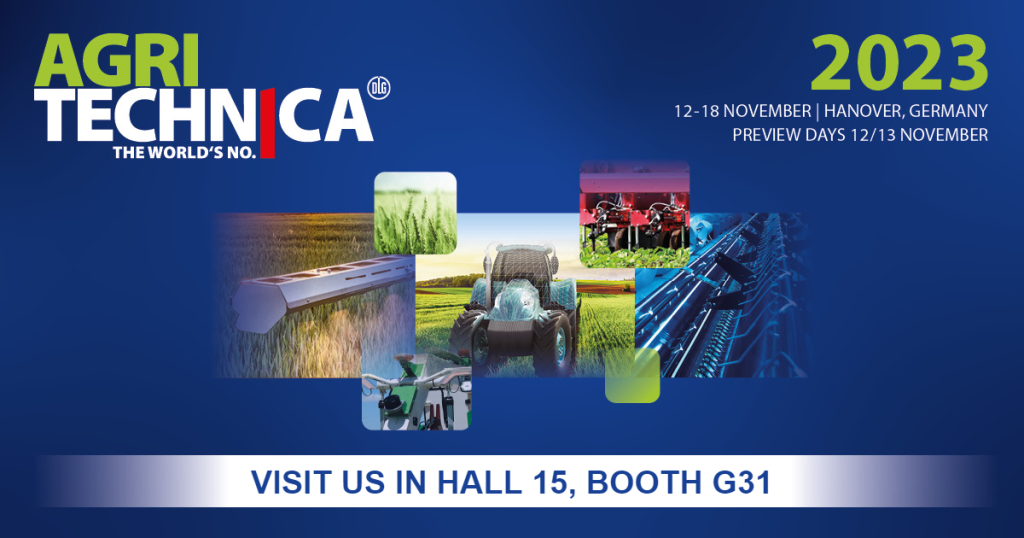 For more than 70 years, Weasler has proudly led the manufacturing industry as a top agricultural driveline solution partner. We focus on key values like expertise, innovation and reliability.
Connect with Weasler Experts
Visit us at AGRITECHNICA in Hall 15, Booth G31, and talk with our experts about how we:
     • Partner with you to solve complex issues, and continuously improve and drive value, all while minimizing risk                     and maximizing outcomes. 
     • Offer industry-leading design technology and custom testing capabilities.
     • Engineer our products to last, with minimal maintenance and a global footprint that boosts                                                          supply chain resilience. 
During AGRITECHNICA, Weasler will showcase key products: 
     • Drive shafts: Choose from a range of design options, including telescoping, high speed and double telescoping,                  to pair perfectly with any application.
     • Torque limiters: Precision designed for implement overload protection.
     • Constant velocity joints: 50- and 80-degree CV joints with patented, hardened ball and socket, integral bridge                      yokes and telescoping members.
Highly trained experts and seasoned teams, from engineering, sales and product management, will be on hand to meet attendees, listen to their needs, provide product guidance and answer questions.

Contact Sales Director Ilya Warnar to schedule a meeting with our team during the show.