Weasler engineers bring decades of driveshaft expertise and industry-leading tools and resources to your design process.
Changing farming for the better
Every day, Weasler engineers look for new ways to ensure our drivelines, gearboxes, clutches and accessories make a farmer's day in the field more efficient, productive, and profitable. Our team of highly experienced engineers understand the unique needs of the agricultural, lawn and turf, and marine markets and strive to anticipate future needs and design innovative, cost-effective driveshaft products to meet them head on.
Over the years, Weasler has developed driveline solutions that have become the gold standard in the industry and shaped agricultural PTO driveshaft technology. We hold numerous patents and ASABE 50 awards for new products, including:
50° and 80° wide angle constant velocity joints
Auto-Lok yokes for easy hook-up of the PTO drive shaft
TorQmaster friction clutches
TorQmaster automatic cam-type cut-out clutches
"E" (extended lubrication) cross kits with lubrication intervals from 50 to 250 hours
77 Series heavy-duty drive shafts
High-torque automatic clutch
Other Weasler innovations include our patented Easy Lock guard system and fully enclosed wide-angle constant velocity guard and integral guard. These guard systems meet or exceed ASABE and ISO standards and are available with CE certification.
A thorough understanding of your needs lays the groundwork for the best drive shaft solution. Weasler's team of engineers are available to review your exact applications and provide on-site field testing. Our processes include:
Torque/thrust/RPM recording – 5000 Hz (field load cell)
Strain gauge testing – 2400 Hz radio frequency telemetry
Thermal imaging
Field and lab testing capabilities
Weasler's engineering lab houses numerous, custom-designed machines to evaluate the function, durability, and reliability of any new design. Our technical team use modern data acquisition equipment and work with you to validate designs directly on your machine in actual field conditions. Weasler engineers are equipped with the latest design tools to minimize development time and risk, and maximize efficiencies and outcomes, including:
3D modeling – CREO
FEA and motion analysis – CREO Simulate
Gear software – KISSsoft & PowerGear
Bearing life software
Rapid prototyping
Using our existing dynamometers or a custom-built test stand, we're able to accurately verify design and simulate use for the entire lifecycle of a part. We can also provide instant feedback to all members of the development team. Our in-house capabilities include:
Custom stand fabrication
Static torque testing up to 100,000 in-lbs
Axial testing up to 50,000 lbs
Dynamometer testing up to 300 HP
4-square testing up to 60 HP
Environmental testing (low temp, salt, dust, etc.)
Servo-hydraulic fatigue testing up to 30,000 in-lbs
Light machining capabilities
Thermal imaging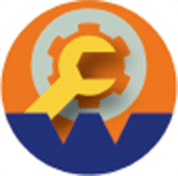 Agricultural machines are designed for the harshest conditions, but sometimes foreign objects or unexpected field conditions can cause delays or downtime. Weasler Engineering technical team can help determine the root causes for field issues. Contact us now with a specific issue.
What can we design for you?
Let Weasler engineers help you match a driveline system for your specific application.