Higher Value • Smarter Solutions
News
Spring is a busy season for farmers. It's time to prep the soil for planting and get seeds into the ground. Weasler products help make tasks on farms of all sizes easier and … More»
Are you planning to attend SIMA 2019 this month at Paris Nord Villepinte in France? This leading international agri-business show runs from February 24-28 and brings together more than 1,800 companies from … More»
The American Society of Agricultural and Biological Engineers (ASABE) has named Weasler Engineering's High-Torque Automatic Clutch the winner of a 2019 AE50 award. AE50 awards honor the year's most innovative designs in … More»
West Bend Expansion Groundbreaking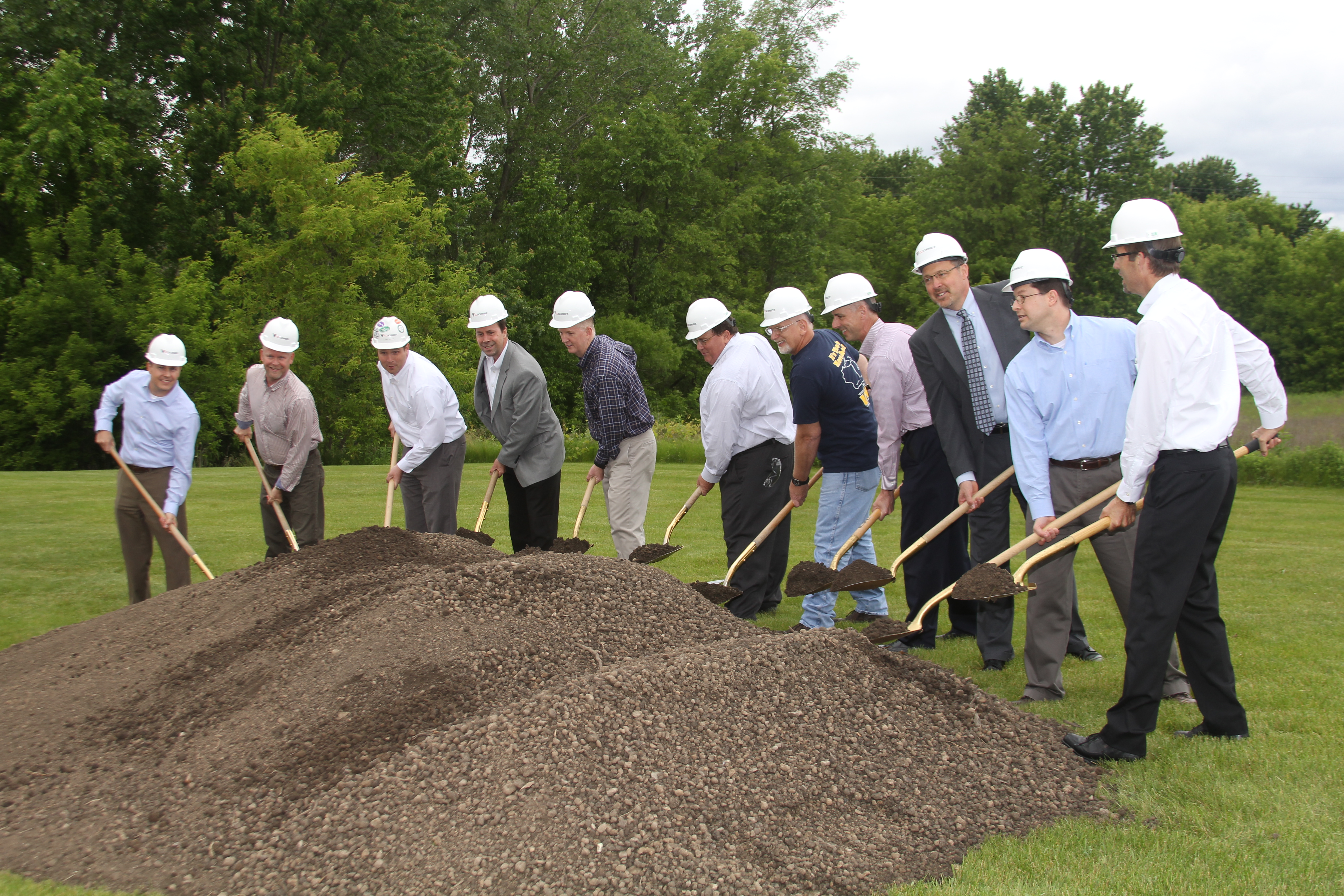 On June 7, over a hundred Weasler West Bend employees gathered on the north end of the property located on Highway 45 North to attend the groundbreaking ceremony for a new era at Weasler Engineering. The company was founded in 1951 by Anthony V. Weasler, and purchased in 2011 by Actuant Corporation, a global enterprise headquartered in Menomonee Falls, Wisconsin.
The addition and interior makeover will bridge the gap between the past facility, last annexed in 1974, and the future complex to be completed in April of 2017. The additional 60,000 square feet will bring the total footprint to approximately 220,000 square feet of manufacturing and office space.
Eric Gunnison, Weasler Operations Leader, welcomed employees and guests to the ceremony. He also introduced the speakers for the day: Actuant CEO Randy Baker, Actuant Engineered Solutions Segment Executive VP Roger Roundhouse, and Local USW Union President Jim Whitt.
Those in attendance were reminded of the presence Weasler has had in agricultural business for over 60 years, of the hard-working people who make Weasler products, and of Actuant's commitment to developing a world-class operation in anticipation of a market that will return and bring with it growth and opportunity for the company. The building addition is an important component of our LEAD Transformation that enables us to relocate the equipment into a configuration that improves safety, promotes flow, reduces lead-times, and increases the overall efficiency of the operation.
Also in attendance were Tom Brockley, President, Engineered Solutions Americas, Stu Bohm, Operations Leader Engineered Solutions Americas, Joe Schmidt, Preconstruction Manager, CG Schmidt, Greg Morelli, VP of Corporate Industrial, C.G. Schmidt, Jay Knetter, President JAKnetter Architects and Jason Lueders, Director of Construction, Zilber Property Group.
---