Are you looking for smart, integrated power solutions for your agribusiness? Weasler Engineering will join other businesses from the Engineered Solutions segment of CentroMotion at Agrishow 2019 kicking off on April 29 in Ribeirao Preto, Sao Paulo, Brazil. Agrishow is the most anticipated agricultural fair in Latin America offering a firsthand look at the very latest technologies and trends. Each year, Agrishow welcomes close to 160,000 visitors and over 800 brands.

Actuant Engineering Solutions Showcase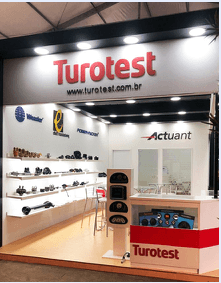 Along with representatives from Elliott Manufacturing, Gits Mfg Co and Power-Packer, the Weasler team will join Turotest in booth #B027 to share innovative engineered solutions for South America's extensive agricultural market. Combined, the five Actuant business groups will showcase a wide array of systems and products to help improve the performance, efficiency and reliability of agricultural products used around the globe.
Turotest is a leader in the design and manufacture of instrument panels, gauges and senders serving the Brazilian agriculture and industrial markets. At AgriShow 2019, the company will feature its electronic fuel level sensor with Intellisensor, a proven technology that delivers a reliable, accurate compact, drop-in solution for fuel level and volume sensing. A new Turotest consolidated cluster — a tachometer solution with two integrated scales that offers versatility of programming — and compact and electrical interchangeability, will also be on display.
---
Weasler Featured Products
Weasler will showcase our Compact Automatic Clutch, which offers superior torque overload, yet does not allow or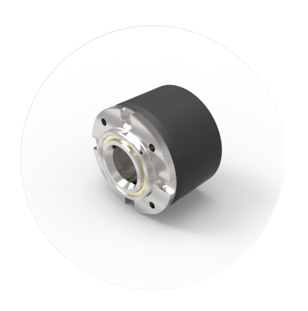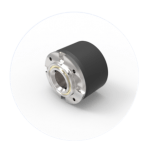 generate damaging torque spikes or heat during disengagement. The patented design has fewer internal components, requires no lubrication and needs less maintenance than similar clutch products.
In addiiton, look for a display of Weasler drive shafts, clutches, universal joints and other mechanical power transmission products that are trusted worldwide by leading agricultural equipment OEMs and farmers. Weasler's product offering includes the most comprehensive range of PTO drive shaft products in the marketplace with telescoping members to meet all applications, including:
North American or Imperial-style (spline, rectangular and square shaftin
Metric Profile German-style (lemon and star profile tubing
Metric Profile Italian-style (triangular profile tubing)
High speed drive shafts (up to 3,600 rpm), a variety of torque limiters, high-end custom and specialty gearboxes and torsional dampers help round out our product line.
---
About Brazil's Agricultural Market
According to research from the US. Department of Agriculture, Brazil's agricultural production has grown rapidly over the past two decades, driven by rising global demand, strong prices and ongoing technological advances. Expansion in areas harvested and changes in crop management practices have allowed Brazil to become a leading exporter of soybeans, corn, sugar, meat, coffee and ethanol. Further growth in agricultural production and exports is anticipated due to continued productivity increases and more land available for farming. Growth in per capita income and population will also continue to fuel demand throughout Brazil for agricultural products, including higher value commodities.
Brazil has:
Emerged as the largest U.S. competitor in the global corn market with second-crop corn, harvested late in the local marketing year, boosting exports from September to January.
Become an important producer and trader of soybeans and corn and now competes with the United States in world markets.
Established itself as one of the world's leading cotton producers and an important competitor of the U.S. in Asian and European cotton market


---
What Can Weasler Design for You?
Let Weasler engineers help you match a system for your specific agricultural application. Contact our technical team now. 
---
Connect with us