Higher Value • Smarter Solutions
Menu
News
Spring is a busy season for farmers. It's time to prep the soil for planting and get seeds into the ground. Weasler products help make tasks on farms of all sizes easier and … More»
Are you planning to attend SIMA 2019 this month at Paris Nord Villepinte in France? This leading international agri-business show runs from February 24-28 and brings together more than 1,800 companies from … More»
The American Society of Agricultural and Biological Engineers (ASABE) has named Weasler Engineering's High-Torque Automatic Clutch the winner of a 2019 AE50 award. AE50 awards honor the year's most innovative designs in … More»
Easy Lock Guards
All Weasler Engineering guards are made according to EN / ISO 5674 or certified to EN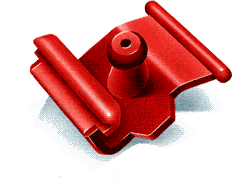 12965. Optionally they can be made to ASABE S318 ASABE S522 / ISO 5674.
Weasler uses only black guarding for the longest possible durability. They are used in harsh conditions, including exposure to ultraviolet light and ozone. All of Weasler's guard systems are laboratory tested under accelerated aging cycles to insure long life.
The patented Easy Lock system allows for easy guard removal and replacement if servicing is required.
All of Weasler's guard systems are custom designed to fit each individual design requirement for optimization of performance and economy. In addition, the Weasler Aftermarket guard program offers standardized guarding solutions to fit current needs, including retrofits for most PTO drive shafts in the field.

Service Instructions – Easy Lock Guards
---